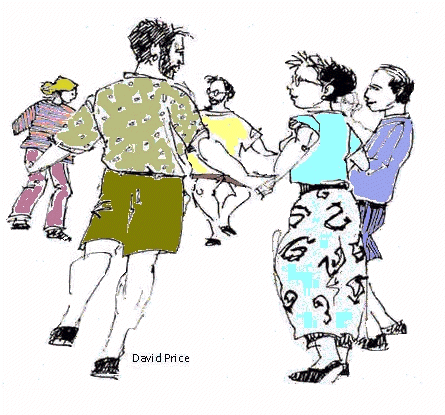 * Marshall Rosenberg put together a four step process he calls Nonviolent Communication™ (aka NVC). RealTalk builds on his foundation. This retreat applies the communication principles of RealTalk to our internal dialogue, with the result that we see our life differently. Gently expand your horizons to discover new options.
October 2 - 5, 2010
Drawing on the work of Marshall Rosenberg, this retreat dives deeply into balancing all of our needs. Non-violent communication is often considered a set of tools to use to talk with others in a respectful way. In working with hundreds of people in learning these skills, we are convinced that we cannot bring respect to others in a sustainable way unless we first bring it to ourselves. This retreat is designed to bring clarity and support in doing that. The focus is on taking full responsibility for our own needs. And, we dance to that!
No previous understanding of Marshall's work is required, and those who are practiced in Marshall's skills will find this retreat deeply stimulating. Because much of the work is individual, you can begin wherever you are and still be challenged and supported. Those with advanced skills will be surprised at how much more there is to explore in the realm of human needs. Those who are just beginning this journey will be delighted at what is possible. Even though we do a lot of solo work to accomodate different skill levels, the dancing is done in community.
Village Dance** is used to ground the learning and support exploration as well as expression.