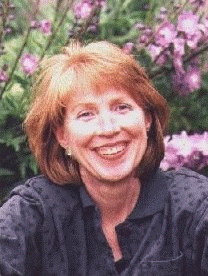 Contact Jan:

LearningGiraffe@yahoo.com
208.724.4877
Jan Blum, h.B.

Currently working in the field of communication, Jan began her professional life as an entrepreneur, owning an international seed company for 18 years. Her company achieved its missions, was recognized by then Idaho Governor Cecil Andrus, in The Wall Street Journal, Business Week, and The New York Times. For several years, she co-hosted two daily radio interview shows: one on world events and the other one focused on all aspects of health. On the world event show, her guests included many speakers before the UN as well as street people. The health show featured those doing cutting edge work in sound therapy, light and color, energy work, breath work, etc.

She spent some years as a forensic loan auditor and then found herself desperate to make changes in her life. Her body started giving her messages that she needed to stop and live life differently than she had up until that point. She had no idea how to proceed. It was at that moment in time that she discovered the work that Marshall Rosenberg has done with human needs (he calls his body of work "non-violent communication," or "NVC") and immediately began applying the principles in her life.

Surprised and transformed by what she encountered, she has continued to build on Marshall's Foundation, calling her own work REALTalk. She began receiving invitations to share the work she was developing, and to help people apply the concepts in their personal and professional lives. She has coached, presented workshops, and faciliated HEARING EACH OTHER Circles for a wide range of people including farmers, bankers, lawyers, police, entrepreneurs, counselors and psychiatrists, mediators, law court teams, and domestic violence support people. She has just completed a one-year project in the state of Vermont, co-facilitating 9 meetings with a diverse group of farmers in talking with each other about the contentious GMO issue. In addition to monthly workshops at the Peace Officers Standard Training in Idaho, Jan facilitates weekly international telecircles on mediation and is writing a workbook for learning to apply REALTalk in mediation.